THE MITIO TEAM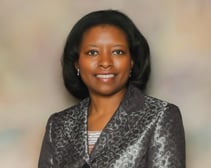 Dr. Nelva Lee, PhD
Dr. Nelva Lee is the Founder, CEO, and developer of the MiTio Technologies. Dr. Lee is a native of Panama and speaks fluent Spanish as certified by the Language Testing International.  Dr. Lee was the Director of the Grady Health System's Interpreter Program in 2002. Dr. Lee was a Subject Matter Expert in the creation of the CMI exam for the NBCMI and was respectively its first Chair. Dr. Lee's New Book: Be The SuperHero of Your Story
Donnie Lee Jr. is the CSO and Co-Founder of MiTio Technologies. Donnie attended Georgia Tech. as a computer science major. Completing major at London University. Obtained certificate – AI For Business Leaders certification. Donnie is also the CEO and Founder of Reality Realization Institute - RRI.
Facilitators:   MiTio Facilitators have a Doctoral, Master's or Bachelor's degrees in language or related fields. Facilitators all have a minimum of 3 years in the interpreting field, as well as experience as educators. Duties include; live practice sessions, forums, and assignment facilitation.

Pei Zhang, MD, PhD, CMI (Lead Facilitator)
Dr. Pei Zhang grew up in China, and later studied/worked in Japan, France, Germany, and the United States. Apart from medicine and science,  Dr. Zhang takes a strong interest in languages. Dr. Zhang has always worked part-time as a medical translator/interpreter. Dr. Zhang is a CMI Certified Interpreter and believes medical interpretation can effectively contribute to people's well-being, and she takes great pleasure in working with MiTio as a facilitator. Through live sessions, Dr. Zhang hopes we can always learn something from each other and polish our skills together.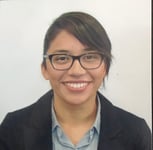 Cindy Matta
Cindy graduated from the University of California Davis in 2013 and received her Bachelors of Art in Psychology and Spanish Language and Literature. Cindy is currently a Spanish Language Masters of Arts Candidate from California State University of Long Beach. Cindy has worked as an English/Spanish Translator .
Tatiana Ford
Tatiana Ford has a Master degree from a Russian University in teaching Japanese and English and a Bachelor of Art degree in psychology from Middlesex University of London. Her interpreter career started in 1999 in oil and gas business in Russia and later in UAE. Her newly discovered passion for anatomy and physiology led her to MiTiO. Our alumnus, Tatiana received her CMI-Russian certificate and finds great satisfaction in facilitating practice sessions for MiTio.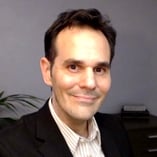 Jonathan Richard Logan
Jonathan graduated from The University of Science, Arts, and Technology (USAT) with a Bachelor of Education in 2009. Born in the US, he has lived around the world and is fluent in Italian, Spanish, and Portuguese. Jonathan has been teaching languages, translating, and interpreting for over 15 years. Shortly after graduating from MiTio's degree program, he started working as a facilitator and really enjoys helping others to develop their linguistic skills.
Admissions Coordinators: MiTio Admissions Coordinator Approves Students Proficiency, Grades Students Assignments, Answers Students questions, Audit's and Issues Students Certificates and Diplomas upon completion. Our Admission Coordinator is responsive to students.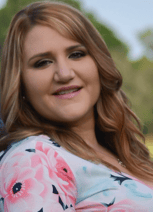 Stephanie Yahya
Stephanie Yahya is a virtual assistant with over 10 years of customer service and marketing experience. She speaks Spanish fluently and when not working, she spends time with her family, watching sports, fishing and traveling.
Course Developer and MiTio 1:1 Coach : MiTio Client Specialist assist prospective healthcare organizations with the interpretation services process: Providing them a demo of the platform and providing them with insights into the value they receive with MiTio alumni. Our Client Specialist are knowledgeable and responsive.
Izabel E. T. de V. Souza, M.Ed, CMI-S, Ph.D
Dr. Izabel Souza's life's passion has always been to work to increase language access globally. Intercultural communication opens doors and creates bridges that lead to a variety of opportunities. To this effect she co-founded the National Board of Certification for Medical Interpreters and more. At present, she promotes safe intercultural communication in all sectors as a consultant and researcher. Dr. Souza's clients include large corporations, healthcare organizations, and educational institutions who require assistance with intercultural communication, language access operations/deployment or curricula. Dr. Souza's research areas include public healthcare language access, interpreter competencies and certification worldwide, simultaneous mode in healthcare, and intercultural mediation techniques. She has authored Intercultural Mediation, a book primarily for interpreters, and am editor of Handbook of Research on Medical Interpreting, a compendium of international research on the subject, that just published December, 2019. Recently Dr. Souza hase been working as a career coach for medical interpreters as another way to empower interpreting professionals.
Program Specialist : MiTio Program Specialist assist prospective students with the enrollment process: Qualifying students , providing them with insights into the program and enrolling them into the program. Our Program Specialist are caring and attentive.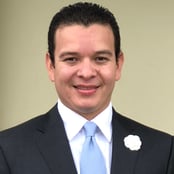 Cristian Tenorio
Cristian was born in Honduras and loves helping people. With over 15 years of experience in customer service Cristian is extremely motivated to constantly develop his skills and grow professionally. He loves to apply his people skills to an environment where it makes a significant impact. Cristian appreciates being a part of the MiTio family since that gives him the opportunity to help individuals to transform their bilingual skills into a rewarding medical interpreting careers. During his free time he enjoys reading, watching documentaries and traveling up north (Arizona) to see amazing sights of creation.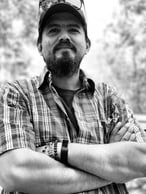 Jose Caballero
Jose Caballero graduated as an Electronics Technician in 2003 from Salt Lake City Community College in Salt Lake City, Utah.  Over the next 15 years, he worked as a Certified Master Mechanic for a small landscaping equipment repair shop in New Jersey. After graduating from Mitio, Jose started working as a remote interpreter.  Since then he has never looked back.  One of the reasons Jose become a Program Specialist is because he understands the frustrations that occur when you have dreams but your job keeps you from reaching them. Jose has learned that the time spent on commuting could be better used to further your career or pursue your goals.  Jose has also realized how much his quality of life and happiness has improved while working as a remote interpreter.  This is why he enjoys telling others about the benefits of becoming an interpreter.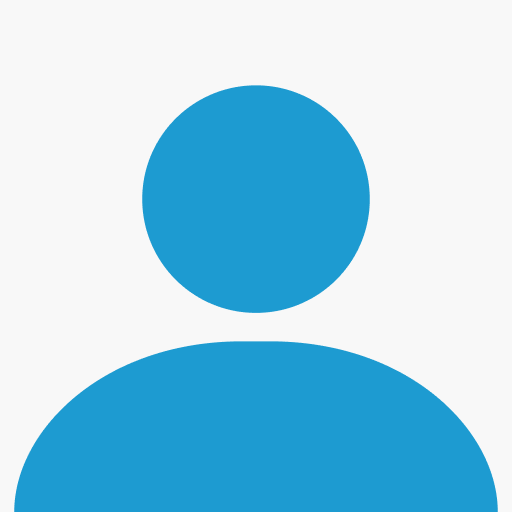 Etabo Emena
Etabo, originally from the Democratic Republic of Congo, grew up moving in quiet a few places in Africa, namely Tanzania, Mozambique as well as South Africa. He speaks Swahili and Kibembe. He is currently a student athlete at Judson University (Illinois) studying Business Management and Finance. His passion for helping people in any way shape of form led him to consider the Student Program Specialist role and has loved it as a profession since day one as it gives him a chance to make a difference in qualified students wanting to become certified medical interpreters. When not working, studying, or playing soccer, Etabo enjoys watching a soccer game on TV, hanging out with friends and watching movies.